On Thursday, July 09, 2015 was held the review of the end of phase A of the student nanosatellite IGOSat.
This review was led by Hubert Halloin and Marco Agnan; carried out before experts from CNES and space laboratories, this was a crucial step in the IGOSat project, which was carried out before a large public.
The first 2 hours were devoted to a general presentation of the project as well as to the latest technical developments. These presentations were made public by the project students; you can consult them here:
IGOSAT – Revue des Exigences Préliminaires – 9 Juillet 2015.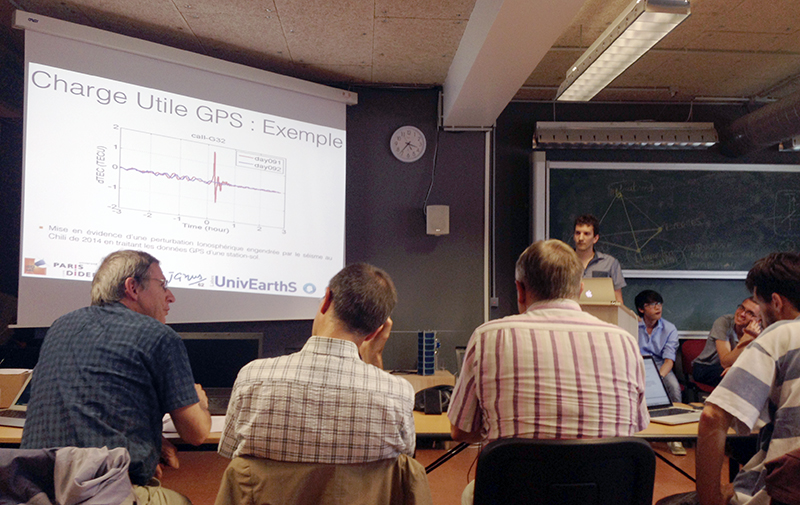 End-of-phase A review of the student nanosatellite IGOSat