The first vibration tests on a model of the IGOSat satellite were carried out in August 2015 at the Integration and Testing Platform of the Observatory of Versailles Saint Quentin.
The main objective for us was to discover the procedures of mounting our design, vibration tests, and finally if possible to obtain measurements to compare with our computer modeling. As part of his internship, student Pham Van Phap (from Hanoi University in Vietnam) carried out the design and numerical simulations of the entire satellite on the CATIA software, made the mechanical model and prepared the tests.
Once the model has been cleaned, accelerometers are installed on a few faces of the satellite (see figure below), and the whole is inserted in the clean room test device.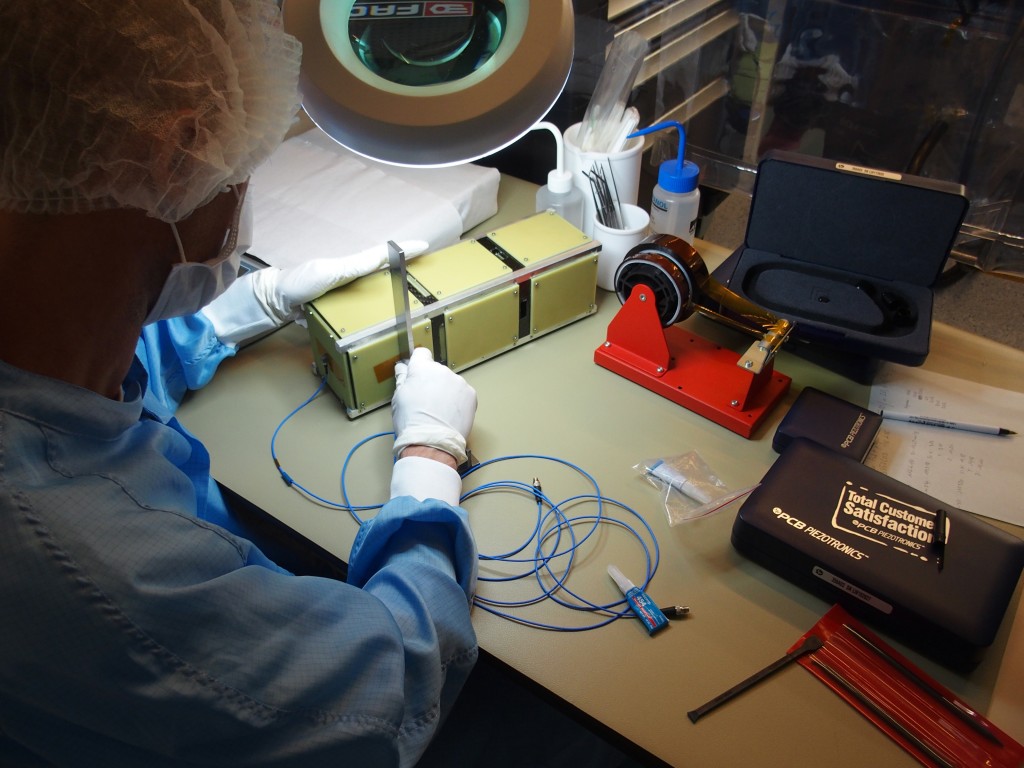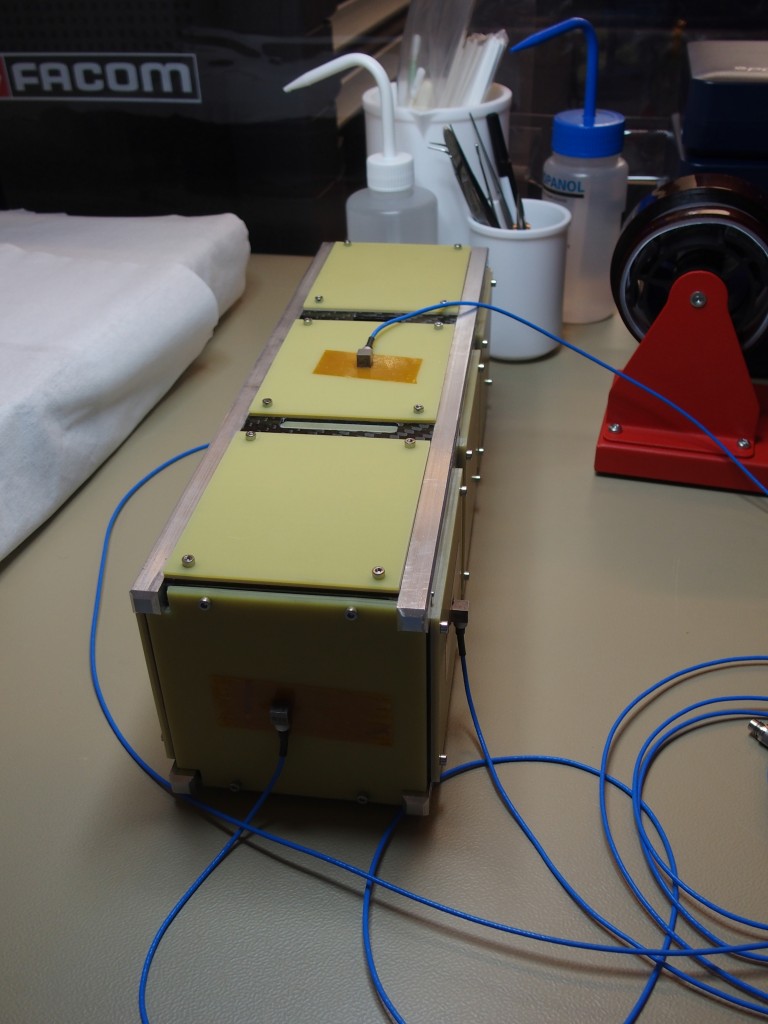 After several tests of vibrations, some collages (which will not be in the model of flight, which were present only to facilitate the assembly) unfortunately took off and thus distorted the results obtained during the day.
The conclusions of these first tests are nevertheless very positive:
We acquired the experience of real mechanical tests on a mechanically realistic model.
The structure made by Pham Van Phap student is validated and will be used in the rest of the project.
The integration and testing procedures in their first versions are now written and will be fundamental in the mechanical tests of qualification of the flight model.
First IGOSat Mechanical Tests